Ben Foods
Our distribution and warehousing activities are carried out by Ben Foods. We import and distribute a wide variety of food and beverage products including meat, milk and dairy products, frozen vegetables, soups, pastries, confectionery, sauces, spreads, snack products, wines and juices.
Ben Foods' own proprietary brands of food products have not only become familiar household names, but are exported regionally to countries such as Malaysia, the Philippines, Myanmar, Laos, Cambodia, Hong Kong, Taiwan, Macau, Brunei, Bangladesh and the Pacific Islands.
Our house brands comprise the Cowhead range of quality milk and dairy products, Farmland processed food products, Haton (seafood products), Orchard Fresh (beverages) and Spices of the Orient (sauces and seasonings).
We strive to strengthen our proprietary brands by launching new, innovative and functional food products each year.
Our customers are the foodservice sector and include food manufacturers, fast-food chains and restaurants, supermarkets, wholesalers, independent retail outlets, hotels, hospitals, bakeries, in-flight kitchens and ships.
Our Wine & Spirits division represents and distributes wines from various countries, including France, Italy, Spain, Chile, Argentina, South Africa, Australia and New Zealand.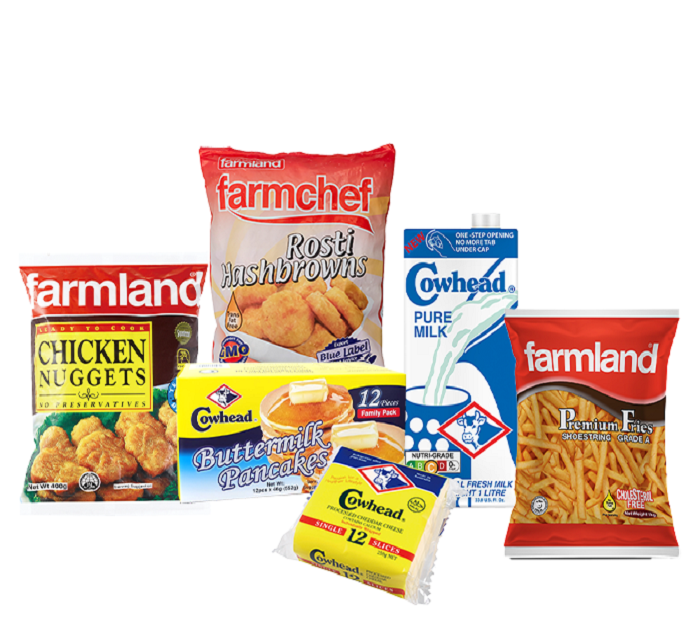 Our distribution and warehousing activities are wholly integrated and supported by our own fleet of refrigerated trucks, multi-temperature storage, logistics and distribution facilities.
VISIT BEN FOODS WEBSITE