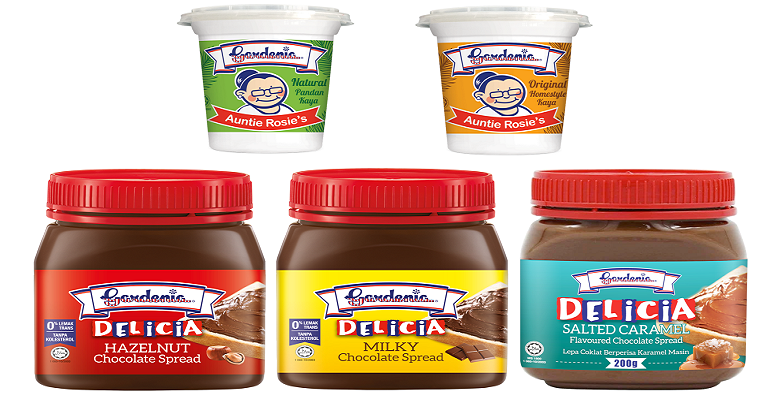 Spreads
The Group has developed a line of bread spreads to complement its wide range of breads and bakery products.
In Singapore, Ben Foods has a range of spreads comprising of Cowhead Butter, Cowhead Dandelion Spread (soft margarine), Cowhead Cream Cheese Spread and Cowhead Premium Soft Margarine, a shelf stable margarine that is ideal for cooking, frying and baking.
In 1997, Gardenia Malaysia launched Auntie Rosie's line of kaya spreads. The Original Homestyle Kaya and Natural Pandan Kaya spreads have become very popular with young and old alike.
To cater to the demand for competitively priced tasty and quality bread spreads, Gardenia Malaysia also launched two new and exciting chocolate spreads in 2015. They are the rich-tasting and creamy Delicia Hazelnut Chocolate Spread and Delicia Milky Chocolate Spread. The spreads were initially launched on a small scale and were so well received that they now come in upsized 375g jars and are sold in over 8,000 outlets in Malaysia.
As part of Gardenia Philippines' expansion into the non-bread category, the company introduced Gardenia Malaysia's Delicia chocolate spread into the local Philippine market in 2017.